"Steel Clips Not Plastic"

That's why our wheel covers are better!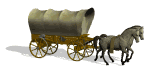 99-03 Mitubishi Galant 15"  Set  of 4 CHROME Hubcaps-NEW



We only ship to the lower 48 state area. We do not ship to Hawaii and Alaska.

Extra shipping charge to ship a set of 4 to a P.O. Box address.

$54.95 plus $15.95 shipping

99-03 Mitubishi Galant 15"  Set  of 4 CHROME Hubcaps-NEW

$54.95 plus $15.95 shipping